Minter Dialogue with Simone and Malcolm Collins
Simone and Malcolm Collins are wedded entrepreneurs, authors and travellers. Working with Malcolm, Simone is the CEO of Travelmax, selling wholesale travel tickets to boutique agencies and providing white-glove travel management services to celebs. Malcolm is a neuroscientist by training and co-founded with Simone, the art commission marketplace ArtCorgi. Together, they also founded the Pragmatist Foundation and are the authors of the Pragmatist's Guide to Life, a best-selling kindle book that elaborates a new way of looking at life. In this podcast we examine some of the most intriguing tenets of their book, the notion of finding one's objective function and the implications for you and me.
Below, you'll find the show notes and, of course, you are invited to comment. If you liked the podcast, please take a moment to go over to iTunes to rate it.
To connect with Malcolm and Simone Collins:
Site(s) mentioned:
————–
Further resources for the Minter Dialogue Radio Show: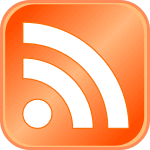 Meanwhile, you can find my other interviews on the Minter Dialogue Radio Show in this podcast tab, on Megaphone or via iTunes. Please don't be shy about rating this podcast on iTunes here!
Music credit: The jingle at the beginning of the show is courtesy of my friend, Pierre Journel, author of the Guitar Channel. And, the new sign off music is "Finger Paint," written and performed by Josh Saxe, produced by Chase Geiser. Here's a link on iTunes. I invite you to take a spin on Pierre's podcast or listen to more of Josh's music!