How Being Yourself Makes You A Better Leader (Jan 2021)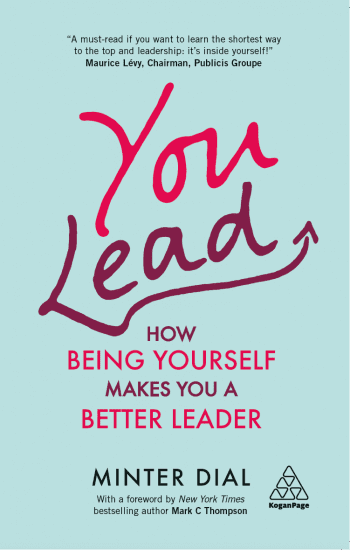 My new book, You Lead, How Being Yourself Makes You A Better Leader (by Kogan Page), came out January 3 2021 (Jan 26th in North America), and is now available on most book e-tailers: Amazon, Barnes & Noble, Blackwells, Bookshop.org, Google Books, Chapters (Canada), Dymocks (Australia), Books a Million, Waterstones, Wordery and Book Depository (UK and Australia).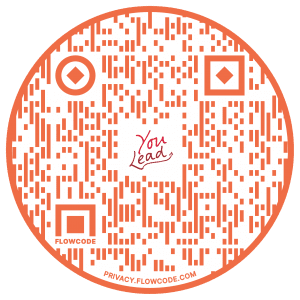 👈 Take a photo of the QR code to be sent straight to your local Amazon store.
You can also find it directly on Kogan Page here.
Your biggest asset in leadership is you. How can you expect people to trust and believe in you, if you aren't truthful and don't embrace your whole self at work?
We have had over a decade of digital transformation and now a year of pandemic. Businesses are being disrupted more than ever. In this context, there is a need for a new kind of leadership; one that bleeds personality and rings true to employees and customers alike who crave authenticity. You Lead argues that business leaders deliver superior results, communities of engagement both inside and outside of the company and true values-driven success when they are themselves and come across as genuine.
Using practical advice, real-life stories and a simple framework, bestselling author, Minter Dial, shows readers how embracing your whole self at work encourages people to also be themselves, seek true fulfilment at work and merge the personal and professional to become true examples of what you stand for. You Lead is a call to arms to leaders to stop pretending to be who they are not, and play on their uniqueness and strengths, to allow people to do the same and develop a culture of authenticity and purpose.
Learn how you can:
Be yourself, lead by example and merge the professional and personal
Stand for something and allow people to develop true purpose at work
Allow a community to flourish through the right kind of governance model
Radiate your purpose through employees and customers alike for long-term performance
A selection of advance endorsements:
"a refreshingly original and necessary book on leadership."
–Suki Thompson, Founder/CEO at Let's Reset, Chair Xeim/Oystercatchers

Never has there been a time in business history when your personal brand and your reputation as a leader is more critical. I truly believe that those without these two assets will starve in the future. You Lead, is a guide and a mantra to how to build your personal plan and lead a life that is not only right for you, but also for those you seek to serve and influence. We are all 'marmite', we cannot expect to be loved by everyone, but leading with the authenticity and impact that you know is inside of you will bring those you would like to support and serve much closer."
–Penny Power OBE, author of Business is Personal

"A great read, a real guide for evolving your leadership skills and style using proven strategies while incorporating the new realities of today's rapidly changing business environment."
–Pat Parenty, President of L'Oreal PPD USA, retired

"Minter is a leader's leader."
–Brian Solis, digital anthropologist, futurist, 8x best-selling author

"A must read if you want to learn the shortest way to the top and leadership: it's inside yourself!"
–Maurice Lévy, Chairman of Publicis Groupe

"The prose is refreshing, straightforward, and helpful for leaders who want to use their intelligence, experience and energy to team and business building by bringing their 'true self ' to work. Necessary now, more than ever."
–Maxine Martens, CEO, Martens & Heads Executive Consultancy

"A thoughtful, honest and well-researched reminder of how important it is to be yourself in business."
–Anne Boden, founder and CEO Starling Bank

"I agree that a new form of leadership is critical at the present time, especially given the opportunity to create a "new norm" in the post COVID era. An enjoyable and entertaining read, very well researched, and full of practical advice for all current as well as future leaders. Congratulations Minter!"
–Phillip Ullmann, Chief Energiser, The Cordant Group

"You Lead is an ambitious integration of a variety of leadership concepts and thinking into a mindset to bring your whole self into leadership and engage in very human ways. Given the merger of personal and professional worlds during the pandemic lockdown, this book serves as a timely and powerful prompt for leaders as to how to thrive in these times of technological and social change."
–Lisa Anson, Chief Executive Officer, Redx Pharma Plc, former President AstraZeneca UK and first female President of the British Pharmaceutical Association (ABPI)

"Be yourself: probably the best advice you can get to become a great leader. You lead gives you the keys to building effective leadership on your personal values and greater self-awareness."
–Damien Lafaurie, President and Chief Executive Officer, EPI Luxury Wine and Champagne